Ian Finn

10 Marine Drive

Caister-on-sea

Norfolk

NR30 5NP

Mob: 07886 523505

Tel: 01493 243083

Email:
We take every care in ensuring that customer expectations and requirements are exceeded, by having high standards of attention to detail and reliability.

Services available - Patio's, Block Paving, Decking, Driveways, Turfing, Walls, and much more.

Complete Garden Projects

Garden project 1 (Summer 2011)

All new brick work with Creasing tile and double bullnose charcoal caps.

All new paving in drivesett natrale sand with charcoal edgings.

New 3ft deep pond with path around the outside.

New topsoil and turf.

Garden project 2

New Decking with Woodbury fence panels.

New block paving in brindle with a charcoal border.

New path in granite slabs with cotswold buff shingle.

New Driveway in 10mm shingle.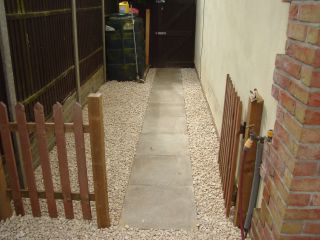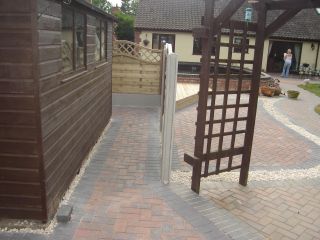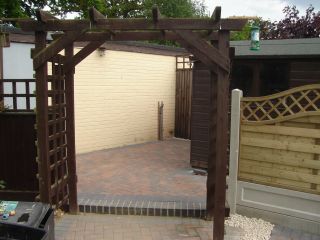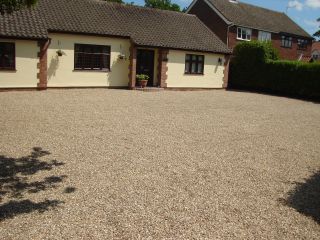 Garden project 3 (Summer 2011)
New Driveway in Brindle block paving with charcoal border.
Retaining wall around lowered manhole in soft reds.
Back patio in brindle block paving with a brindle border.
New topsoil and turf for lawn area.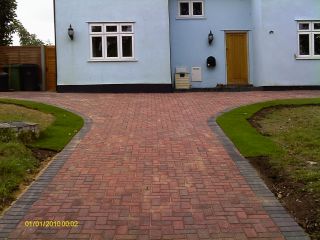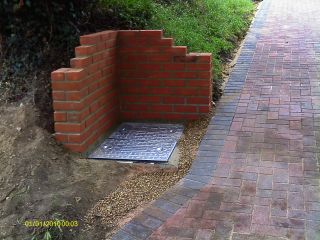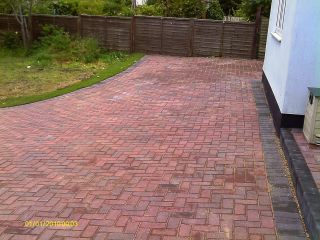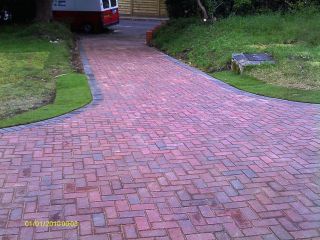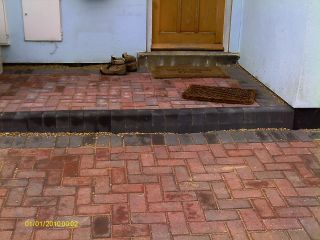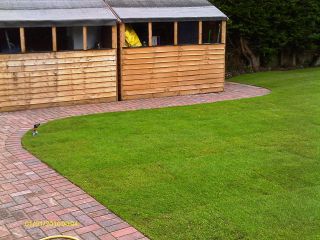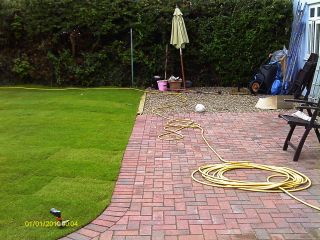 Garden project 4 (Summer 2012)
Completely New Back Garden includes:
Raised Decking at the back of the garden curved at the front.
New Patio stepped at 2 levels in Fossil Buff Sandstone.
New topsoil and turf for lawn area.
Shingled planting areas.
All curved with a charcoal block to create a continuous curve.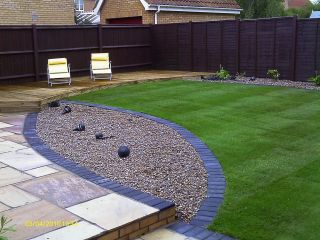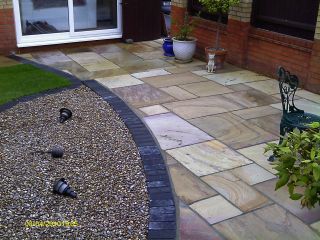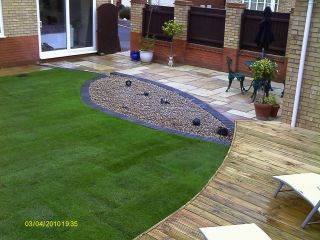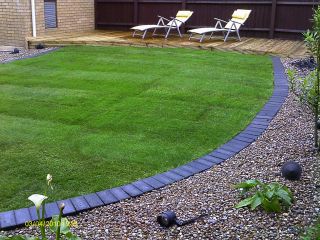 Garden project 5 (Summer 2012)
New Natural Sandstone pathway.
Sandstone Patio in the middle of the garden.
All new trellis work and pegola's.
New Raised Flowerbeds filled with topsoil for vegetables.
Natural stone patio/ shed base at back of the garden.
New planting areas formed at one side of garden.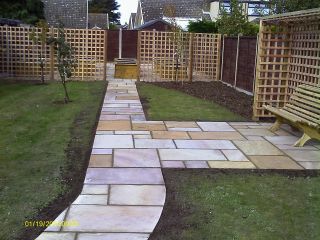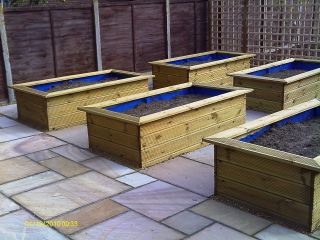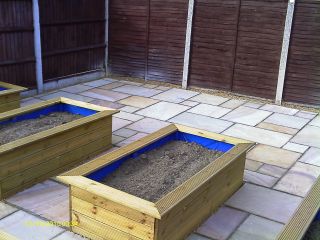 Garden project 6 (November 2012)
New Block paved cirle patio.
Retaining walls built using new Railway sleepers on end.
Artificial Grass (Grono 50mm turf) supplied and laid.